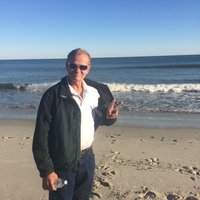 Richard Arnix "Chuck" Thrasher
Funeral services for Richard Arnix "Chuck" Thrasher, age 60, of Wedowee will be held on Saturday, December 30, 2017, at 1:00 PM at Benefield Funeral Chapel with Rev. Gary Brown and Rev. Stanley Pethel officiating. Burial will follow at Valley Grove Primitive Baptist Cemetery.
The family will receive friends at the funeral home from 11:00 AM – 1:00 PM on Saturday, December 30 before services begin.
Mr. Thrasher passed away Wednesday, December 27, 2017, in Atlanta, Georgia.
Survivors include: one daughter, Amberly Johnson; one grandson, Darnell Johnson; one sister, Susan Pethel (husband, Stanley) of Carrollton, GA; two brothers, David Thrasher (wife, Renea) of Winston, GA, and Billy Joe Thrasher (wife, Jana) of Roanoke; and his mother, Peggy Thrasher of Wedowee.
Pallbearers will be Wayne Wortham, Jacky Wortham, Chester Wortham, Stacy Langford, Chad Folsom, and T. J. Dingler.
A Wedowee native, Mr. Thrasher was born on June 21, 1957, the son of Bill Thrasher, Jr., and Peggy Knight Thrasher. He was a member of Iduma Congregational Methodist Church and was a self-employed carpenter. Mr. Thrasher was preceded in death by his father.