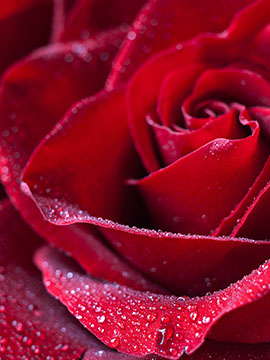 Obituary of Gleason Pool
~~Gleason Lagree Pool of Wedowee, Alabama, passed away on May 31st, 2017, after an extended illness. He was 83 years old.
He is survived by his wife of over 58 years, Ellene, and his three children: Cheryl Pool of Eastaboga, AL, Randy Pool (Becky) of Atlanta, GA, and Marlena Pool of Atlanta, GA. He is also survived by his sister, Shelby Lively, three grandchildren: Christopher Pool (Danielle), Trevor Pool and Olivia Pool, as well as many nieces, nephews, cousins and friends. He is preceded in death by his parents, Everett and Amie Holloway Pool and his brother, Clentis Pool.
After graduating from Randolph County High School in Wedowee, Alabama, Gleason attended Berry College in Rome, Georgia, where he met the love of his life, Ellene Lamb. He graduated from Berry with a Bachelor's degree in Biology in 1956, served two years in the United States Army, and married Ellene in her hometown of Moreland, Georgia, on October 18, 1958. They raised their family in Atlanta, Georgia, where Gleason worked for over 34 years with the U.S. Centers for Disease Control, retiring as a Computer Programmer/Systems Analyst in 1989. Gleason also served as a Boy Scout leader during this time in Atlanta and enjoyed traveling and camping with his scouting troupe and his family. He and Ellene both officially retired to Gleason's hometown in 2000, building a house on Lake Wedowee for his family to enjoy. Gleason enjoyed gardening, fishing, boating, working on his home and antique cars, and, most of all, spending time with his family and friends. He was generous and kind to everyone he met and had a wonderful sense of humor. He loved deeply and was deeply loved in return by his family, friends, neighbors and church community.
Visitation will be held at Benefield Funeral Home in Wedowee, Alabama, on Friday, June 2nd, from 5 pm - 8 pm CST. Funeral services will also be held at Benefield Funeral Chapel on Saturday, June 3rd at 10 am CST with the Reverend Rick Talley officiating. A separate family burial service will be held on Saturday afternoon in Moreland, Georgia, immediately after the funeral.
Pallbearers will be Randy Pool, Jeff Pool, Chris Pool and Trevor Pool. Honorary Pallbearers are Don McAllister, Bob Powell, Ron Watters, Joe Wilkerson, and Ralph Witt.
Memorials may be floral or, in lieu of flowers, donations may be made to Rainbow Omega, P.O. Box 740, Eastaboga, AL 36260 or Ava United Methodist Church, 1767 Old Highway 431, Wedowee, AL 36278.