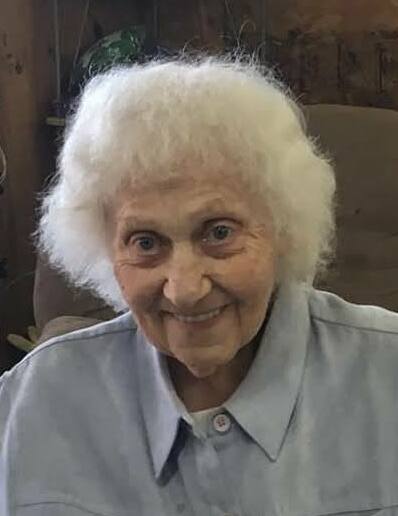 Rebecca Norene Hill Allen
Funeral services for Rebecca Norene Hill Allen, age 85, of Heflin will be held on Sunday, March 20, 2022, at 2:00 PM at Benefield Funeral Chapel with Bro. David Holcombe officiating. Burial will follow at Harmony Congregational Methodist Church Cemetery.
The family will receive friends at the funeral home from 5:00-7:00 PM on Saturday, March 19, 2022.
Mrs. Allen passed away Thursday, March 17, 2022, at her residence.
Survivors include her husband, James A. Allen of Heflin; one daughter, Phyllis Shafer (husband, Steve) of Heflin; two sons, Stanley E. Allen and John P. Allen, both of Heflin; six grandchildren; 13 great-grandchildren; four great-great-grandchildren; one sister, JoAnn Daniel of Ranburne; and four brothers, Sammy Hill of Bowdon, GA, Joel Hill of Graham, AL, Harold Hill of Newell, AL, and Jeff Hill of Bowdon, GA.
Pallbearers will be Anthony Clifton, Kyle Clifton, Adam Clifton, Tim Clifton, Jeremy Cook, and Luke Morgan. Andrew Richardson will serve as an honorary pallbearer.
A Wedowee native, Mrs. Allen was born on May 5, 1936, the daughter of John T. and Louise Patterson Hill. She was a member of Bethel West Baptist church and worked as a seamstress for Bremen-Bowdon Investment Co. Mrs. Allen was preceded in death by her parents; one daughter, Teresa Gail Allen; a grandson, Steven Alan Shafer; five sisters, Evelene Mitchum, Jeanette Clifton, Geneva Patterson, Ilene Gosdin, and Jane Buchannan; and two brothers, Dallas Hill and Travis Hill.