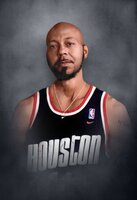 Lynn Fashane Poole
Funeral services for Lynn Fashane Poole, age 44, of Heflin, AL, will be held on Saturday, May 7, 2022, at 1:00 PM at Benefield Funeral Chapel with Rev. Charles Boyd officiating. Burial will follow at Rocky Mount Cemetery in Wadley, AL.
The family will receive friends at the funeral home from 5:00-7:00 PM on Friday, May 6, 2022.
Mr. Poole passed away on Sunday, May 1, 2022, in Cleburne County, Alabama.
Survivors include his wife, Venetta Brazel Poole of Heflin, AL; two daughters, Debra Poole of Locust Grove, GA, and India Poole of Decatur, GA; son, DeShawn Poole of Montgomery, AL; sisters, Sharon Houston of Heflin, AL, Andrea Pierce of Montgomery, AL, Joann Bennetts of Montgomery, AL, and Alfreda Mitchell of Montgomery, AL; and brothers, Joffery Poole of Chattanooga, TN, Jamar Poole of Goodwater, AL, and Gary Poole of Clarksville, TN.
Mr. Poole was born in Roanoke, Alabama, on May 20, 1977, the son of Andrew and Elizabeth Bell Poole. He was a member of Oak Grove Methodist Church and was self-employed as a maintenance worker. He was preceded in death by his parents.
Online condolences may be expressed at www.benefieldfhwedowee.com.