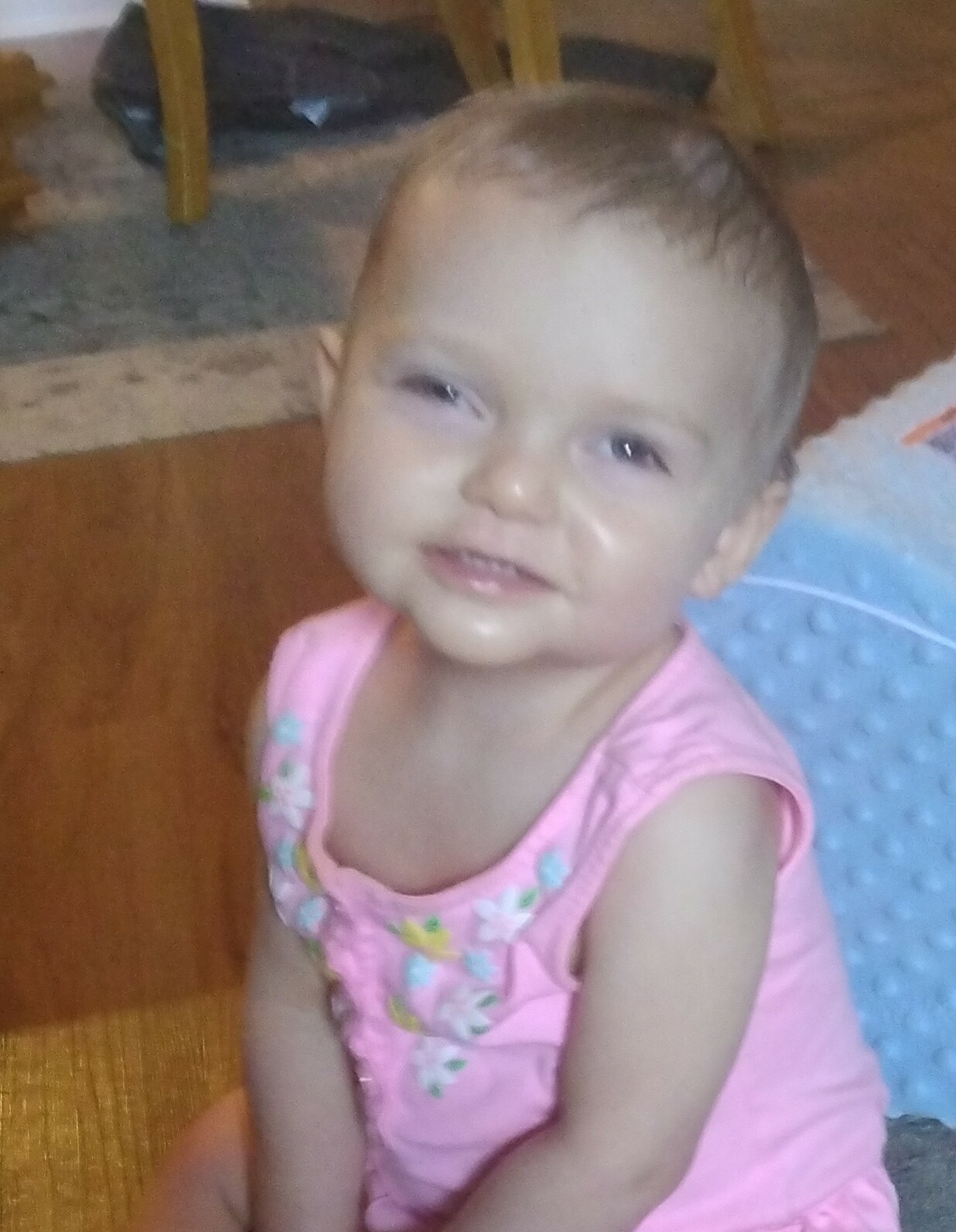 Charlotte Jewell Runfola
Funeral services for Charlotte Jewell Runfola, age 15 months, of Delta will be held on Sunday, June 5, 2022, at 2:00 PM at Benefield Funeral Chapel with Bro. Joseph Newborn officiating. Burial will follow at Mt. Moriah Baptist Church Cemetery.
The family will receive friends at the funeral home from 12:00-2:00 PM on Sunday before services begin.
Charlotte passed away Wednesday, June 1, 2022, at home.
Survivors include her parents, Philip and Melissa Runfola of Delta; paternal grandparents, Ronald "PeePaw" and Susy "MeeMaw" Runfola of Delta; maternal grandparent, Billy "Opa" Young; brothers, Stanley Srackangast and Eston Runfola; and aunts and uncles, Benjamin Runfola of Coldwater, Carey Runfola of Sylacauga, Nathan Runfola, Andrew Runfola, Jonathan Runfola (Shauna), Timothy Runfola (Danielle), Rebecca Runfola, Anna Runfola, Ivan Runfola (Brittney), and Zeke Runfola, all of Delta, and Joseph Young of Leesville, LA.
Pallbearers will be Timothy Runfola, Benjamin Runfola, Nathan Runfola, Ivan Runfola, Zeke Runfola, Andrew Runfola, Jonathan Runfola, and Joseph Young.
Born in Anniston on February 16, 2021, Charlotte was a happy baby. She loved all of her family, her mom and brothers, but more than anything she was the definition of a Daddy's Girl, he was her person. Charlotte was smart and loved music and singing and dancing around. She always stayed strong and her happy sweet self even when times got tough and it had to be difficult for her. Charlotte was loved more than she could ever know and will be missed just the same.
She was preceded in death by her grandparents, John Riley and Robin Young and an uncle, Joshua Runfola.
In lieu of flowers, the family asks that any donations be made to Benefield Funeral Home at 17624 to go towards final expenses.