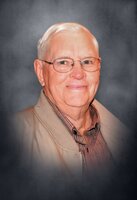 Roy Lee Lipham
Funeral Services for Roy Lee Lipham, age 92, of Newell will be held on Tuesday, June 7, 2022, at 2:00 PM at Benefield Funeral Chapel with Bro. Jerry Wiggins officiating. Burial will follow at Randolph Memory Gardens.
The family will receive friends at the funeral home from 5:00-8:00 on Monday, June 6, 2022.
Mr. Lipham passed away at his home Sunday, June 5, 2022.
Survivors include: one brother, Billy Fred (Delane) Lipham of Newell; a very special friend, Jenny Lambert of Douglasville, Ga; a host of nieces and nephews; and a plethora of other friends and family, who will miss him dearly.
Pallbearers will be Barry Bozeman, Greg Daniel, Wayne Johnson, Randy Rogers, Brad Lipham, Wendell Shelton, Fred Herren and Steve Shaw.
Mr. Lipham was born March 22, 1930, to Shelley and Addie Lipham of Newell. He was a member of Cool Springs Methodist Church. Mr. Lipham work for Lovvorn & Company and Gold Kist prior to his retirement. He enjoyed spending time with friends and family, making windmills, crosses and stone churches, and baking poundcakes and peanut brittle. Mr. Lipham often bragged about being able to "cut my own grass" at 92 years old. He was preceded in death by his parents; his wife of 51 years, Ann White Lipham; and 6 siblings.