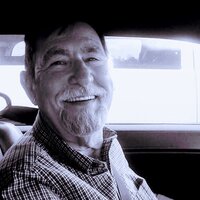 Gerald Spratlin
Funeral services for Gerald Spratlin, age 75, of Wedowee will be held on Sunday, June 12, 2022, at 2:00 PM at Benefield Funeral Chapel with Rev. David Daniel officiating. Burial will follow at Providence Baptist Church Cemetery.
The family will receive friends at the funeral home from 5:00-8:00 PM on Saturday, June 11, 2022.
Mr. Spratlin passed away Thursday, June 9, 2022, at his home.
Survivors include: two daughters, Cindy Lovvorn (Mitch) of Newell and Susan Langston (Richard) of Woodland; son, Scott Spratlin (Billie Jo) of Graham; stepson, Matt Chambless (Shannon) of Kansas; 15 grandchildren, 17 great-grandchildren; four sisters, Rebecca Weathers of Roanoke, Mary Dabbs of Wadley, Barbara Ann Dabbs of Roanoke, and Shelia Spradlin of Woodland; three brothers, Ricky Spratlin of Roanoke, Mike Spratlin of Wedowee, and Harold Spratlin of Woodland; fiancée of six years, Joy Woods of Wedowee; and stepchildren, Nikki Woods of Wedowee, Tonya Knight of Lineville and Mike Wright of Carrollton.
Pallbearers will be B. R. Williams Trucking, Matt Chambless, Guy Knight, and Logan Eastwood.
A Wedowee native, Mr. Spratlin was born on March 3, 1947, the son of Earnest and Florence Beck Spratlin. He was Baptist by faith, was the owner/operator of Little River Steakhouse, and worked as a truck driver for B. R. Williams Trucking. Mr. Spratlin was preceded in death by his parents; wife, Marie Spratlin; one sister, Gwen Meadows; and one brother, T. H. Spratlin.