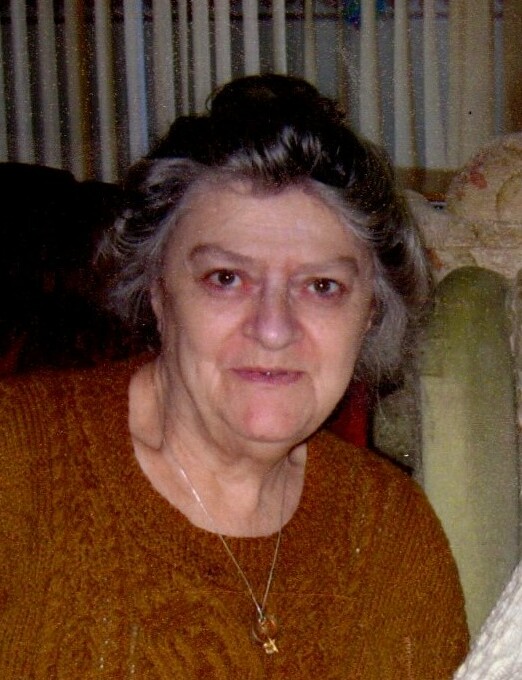 Linda Violet McLeroy
Funeral services for Linda Violet McLeroy, age 78, of Anniston will be held on Friday, January 20, 2023 at 1:00 PM at Benefield Funeral Chapel with Bro. Clint Vaughn officiating. Burial will follow at Corinth North Baptist Church.
The family will receive friends at the funeral home from 11:00 AM - 1:00 PM before services begin.
Mrs. McLeroy was a Loving wife, mom, grandmother, and great-grandmother. She loved her children with a mother's unconditional love. She adored gardening flowers, shrubs, and vegetables. She was an avid NASCAR fan and was known to family as the best of all time "biscuit and salmon patty maker". Those meals will be greatly missed.
Mrs. McLeroy was born on January 19, 1944, the daughter of Henry and Mary Spall Dunnett. She is preceded in death by her parents; husband, Blake McLeroy; first son, Robert McLeroy; and grandson.
A most grateful thank you to the RMC nurses, support staff, and Dr. DiValentin in addition to Alabama Hospice for taking such gentle care of her along her journey. Mrs. McLeroy entered into our Father's arms on Tuesday, January 17, 2023 after a lengthy illness. She will be forever memorialized.
Survivors include her daughter, Lyndsey Watts Butterworth (Randy) of Anniston, AL.; sons, Lee McLeroy and Allen McLeroy, both of Anniston, AL.; grandchildren, Keslie and Kate Watts and Cowboy, Kaylie and Aaron Pennington, Logan and DeAnna McLeroy, Cody and Brittany McLeroy, Christian and Landen Cromwell, Matthew Butterworth, and Christopher McLeroy; and six great-grandchildren.
Pallbearers will be Randy Butterworth, Matthew Butterworth, Allen McLeroy, Keslie Watts, and Lyndsey Butterworth.
In lieu of flowers, the family request that donations be made to NAMI.org – Birmingham Chapter. Online condolences may be expressed at www.benefieldfhwedowee.com.
"Pray and Donate a Day"
I ask that you pray and donate a day,
For that one caregiver who feels they can't get away
They are tired and are weary and their eyes appear teary
Their thoughts are sometimes bleary because they are weary
As they refuse to leave the loved one they love so dearly.
So, my sweet sisters and brothers in Christ,
Who see things more clearly
Reach up! Reach out! And say for "them"
I can do this for a few hours or a day
And sit for the loved one who can now get away
To sit in the sunshine and feel the sun on their face
And absorb the wonder of our Lords Amazing Grace,
Amen.