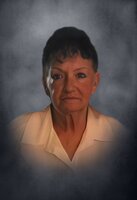 Lula Francis Pitts
Funeral services for Lula Francis Pitts, age 76, of Piedmont, formerly of Wedowee, will be held on Sunday, January 22, 2023, at 11:00 AM at Benefield Funeral Chapel with Bro. Freddy Whitley and Rev. Cricket Watson officiating. Burial will follow at Valley Grove Primitive Baptist Church Cemetery.
The family will receive friends at the funeral home from 2:00-4:00 PM Saturday, January 21, 2023.
Mrs. Pitts passed away Thursday, January 19, 2023, in Piedmont, Alabama.
Survivors include: one daughter, Teresa Don of Lakeland, FL; one son, Mitchell Hill (Brandie) of Piedmont, AL; five grandchildren, Stephanie Cobb, Lewis Ladon Spivey, Summer Hill, Starlet Jade Steckley (Randie), and Khalil Hill; six great-grandchildren, Austin Williams, Hunter Williams, Jaylon Sims, Evan Spivey, Lewis Spivey, Jr., and Storie Steckley; and a special niece, Michele Brown.
Pallbearers will be Blain Brown, Jack Sheppard, Doug Sheppard, Tracy Lipham, Tyler Hill, and Robby Brown.
A Blount Springs, Alabama native, Ms. Pitts was born on April 16, 1946, the daughter of Calvin Coolidge and Bertha Mae Kirby Cobb. She was a member of Heaven Bound Church and worked as a water ski builder with Ero Industrial before retiring. Ms. Pitts was preceded in death by her parents; daughter, Lisa Lamb; sons, Timmy Roberts and Jimmy Hill; brother, Calvin Cobb; and sisters, Leatha Walker and Minnie Putman.