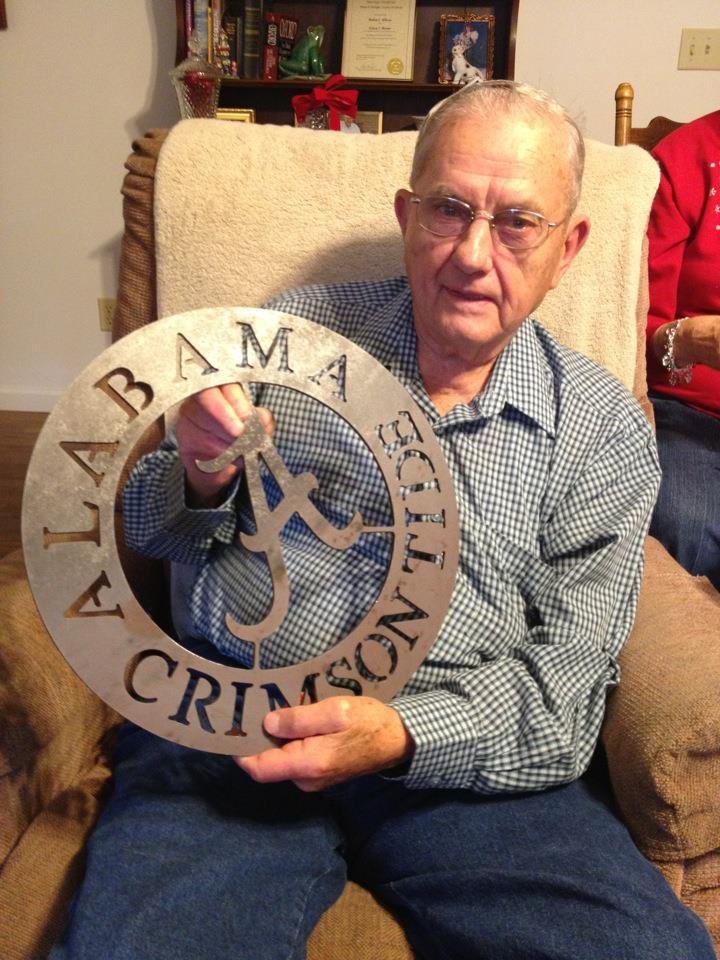 Obituary of Robert Wilson
Funeral services for Robert Wilson, 88, of Wedowee, will be Sunday, November 11, 2018 at 2:00 PM from Bear Creek United Methodist Church with Rev. Jacob Wilkerson, Rev. Stanley Yarbrough and Rev. Chad Eason officiating. Burial will follow at Noon Day Christian Church Cemetery with Benefield Funeral Home in charge of arrangements.
The family will receive friends at the funeral home from 5:00-8:00 PM on Saturday, November 10, 2018. Mr. Wilson will lie in state at the church one hour prior to services beginning on Sunday.
Mr. Wilson passed away on November 8, 2018 at his residence.
Survivors include his wife, Nancy Wilson of Wedowee; daughter, Peggy Smith (Kenneth) of Wedowee; two grandchildren, Ben Bailey (Ashley) of Ashland and Jenni Worthan (Tony) of Temple, GA; three great-grandchildren, Hayden Bailey, Parker Bailey and Carter Bailey of Ashland; sister, Sara Haynes of Wedowee and a host of nieces and nephews; Step-daughters, Cheryl Browning (Bruce) of Carrollton and Susan Will (Stephen) of LaGrange, GA; Step-son, Tommy Brown (Sherry) of Carrollton, GA; five step-grandchildren; six step-great-grandchildren; sitters, Kristy Cooper, Kimberly Harlow, Dianne Huddleston and Susan Traylor.
Pallbearers will be Joe Carter Jr., Tommy Cofield, Wendell Parmer, Danny Estes, Larry Wilson, Ronald Holloway, Charles Fincher and Terry Sparks. Honorary pallbearers will be the men of Bear Creek United Methodist Church.
A resident of Randolph County, Mr. Wilson was born on September 4, 1930, the son of Thomas Clinton Wilson and Jessie Benefield Wilson. He was a 1948 graduate of Woodland High School, a veteran of the US Army, Korean War. He retired from Anniston Army Depot. He had served as a Fire Chief of New Hope Volunteer Fire Department. After retirement, he drove a mail route for many years. He was an avid gardener having one of the most beautiful gardens around. He was also an avid fan of Alabama Crimson Tide and the Woodland Bobcats. He is proceeded in death by his parents; first wife Erma Carter Wilson; four brothers, T.C Wilson, Charlie Ford Wilson, Sam Wilson and Guy Wilson; two sisters, Virginia Fincher and Mary Calhoun.
Memorials may be floral or donations can be made to Bear Creek United Methodist Church, 23980 Hwy 48, Woodland, AL 36280 or Compassus Hospice, 4455 US Hwy 431, Roanoke, AL 36274.
Online Condolences may be expressed at www.benefieldfhwedowee.com.