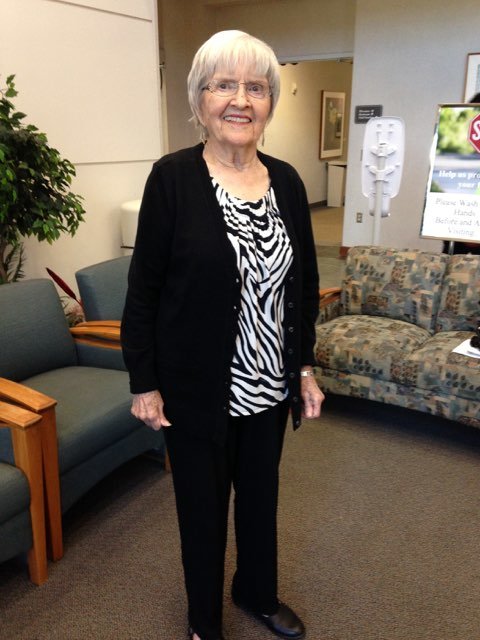 Obituary of Myra N. Dunnavant
Funeral services for Myra Nell Wilson Dunnavant, age 90, of Wedowee will be held on Monday, January 22, 2018, at 2:00 PM at Benefield Funeral Chapel with Rev. David Little officiating. Graveside services will be held on Tuesday, January 23, 2018, at 2:00 PM at Old Tabernacle Methodist Church Cemetery in New Brockton, Alabama.
The family will receive friends at the funeral home from 5:00-8:00 PM on Sunday, January 21, 2018.
Mrs. Dunnavant passed away Saturday, January 20, 2018, at her home.
Survivors include: one daughter, Paula D. Malone of Wedowee; one son, Todd W. Dunnavant, PhD., of Houston, TX; two grandchildren, E. Rob Malone and Patricia S. Lockhart, Esq.; two great-grandchildren, Anna Lockhart-Marchese and Trey Lockhart; and one sister, Mary Frances Sawyer of Springhill, TX.
Pallbearers will be Deacons of First Baptist Church of Wedowee. An honorary pallbearer will be Max Dobson.
A New Brockton, Alabama native, Mrs. Dunnavant was born on October 31, 1927, the daughter of Shellie Francis and Jessie Lee Edgar Wilson. She was a member of First Baptist Church of Wedowee and was a retired salesperson of World Book Encyclopedia. Mrs. Dunnavant was preceded in death by her parents; her husband, Guy Paul Dunnavant; one sister, Duva Carter; and two brothers, Thomas Heflin Wilson and Samuel Wilson.