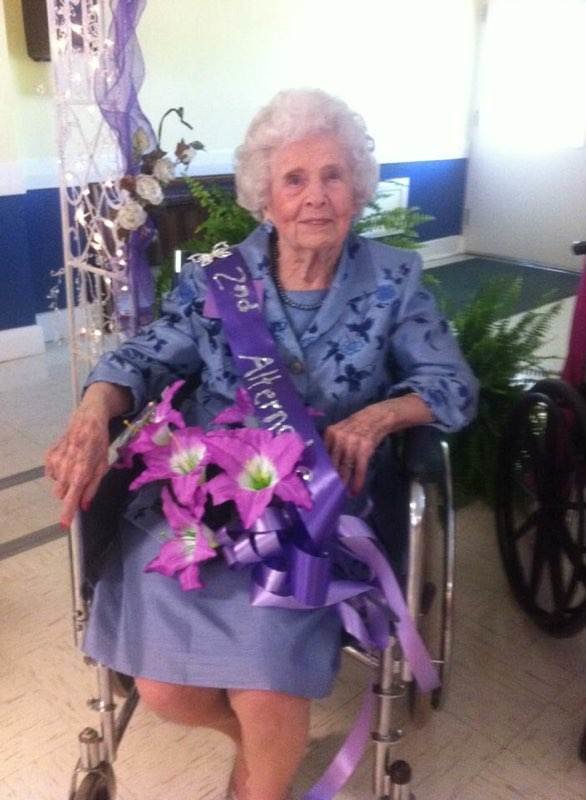 Obituary of Lois Woodham
Funeral services for Lois Harmon Woodham, 98, of Wedowee, will be held on Thursday, April 19, 2018, at 3:00 pm at Ava United Methodist Church with Rev. Sarah Corson officiating. Burial will follow at the adjoining cemetery.
The family will receive friends at the church from 1:00 to 3:00 pm on Thursday.
Mrs. Woodham passed away on Tuesday, April 17, 2018, at Clay County Nursing Home.
Survivors include two sons, Harold Harmon (wife, Delores) of Wedowee and Blake Harmon (wife, Pat) of Lineville; eight grandchildren and 14 great-grandchildren.
Pallbearers will be John Harmon, Gerson French, Lynwood French, Randy Plaisance, Adam Plaisance and Hulond Humphries.
A lifelong Wedowee resident, Mrs. Woodham was born on July 23, 1919, the daughter of John Robert and Martha Leola Sikes French. She was a homemaker and a member of Ava United Methodist Church and the Wedowee Garden Club. She was preceded in death by her parents; two husbands, John L. Harmon and Paton L. Woodham; brothers, Joe French, Larkin French, Jimmie French, Alton French, Floyd French; sisters, Cora Daniel, Bermice Stewart, Alice McManus and Nona Mae Parrish.