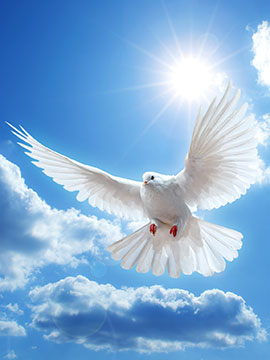 Obituary of Roy Jackson, Sr.
Funeral services for Roy Larry Jackson, Sr., 76, of Wedowee will be held on Thursday, May 17, 2018, at 11:00 AM at Crossroads Community Church with Rev. Larry Cosper officiating. Burial will follow in the adjoining cemetery with Benefield Funeral Home in charge of arrangements.
The family will receive friends at the church from 5:00-7:00 PM on Wednesday, May 16, 2018.
Mr. Jackson passed away Monday, May 14, 2018, in Warrior, Alabama.
Survivors include: one daughter, Deborah McBride of Warrior, AL; one son, Roy Larry Jackson, Jr., of Dawson, AL; four grandchildren; and six great-grandchildren.
Pallbearers will be the Randolph County Sheriff's Reserves.
A Fayette, Georgia native, Mr. Jackson was born on June 20, 1941, the son of Cleo Eugene and June Mae Turner Jackson. He was a member of Crossroad Community Church, worked as a truck driver with RCA Truck Line, and served with the Randolph County Sheriff's Reserves for many years. Mr. Jackson was preceded in death by his parents; his wife, Virginia Jackson; one daughter, Christy Loraine Riley; one sister; and one brother.