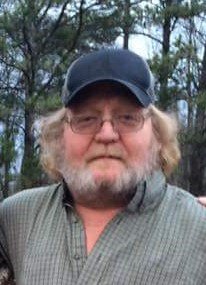 Obituary of John Hudgins
Funeral services for John Stanley "Hudgy Fudge" Hudgins, age 53, of Newell will be held on Friday, May 25, 2018, at 2:00 PM at Smyrna Baptist Church with Rev. Chris Bain officiating. Burial will follow at the adjoining cemetery with Benefield Funeral Home in charge of arrangements.
The family will receive friends at the funeral home from 4:30-8:00 PM on Thursday, May 24, 2018. Mr. Hudgins will lie in state at the church for one hour prior to services beginning on Friday.
Mr. Hudgins passed away Wednesday, May 23, 2018, at Tanner-East Alabama in Wedowee.
Survivors include his wife, Margaret Hudgins of Newell; two daughters, Ashley Nicole Hudgins of Heflin and Brittany Hudgins of Newell; two adopted daughters, Jacie Star Bentley and Lacy Jackson, both of Newell; one son, John Mathew Hudgins of Newell; two adopted sons, Corey Bentley and Blake Jackson, both of Newell; four grandchildren; two sisters, Tana Sue Payne of Coldwater, AL, and Teresa Thompson
of Blue Mountain, AL; and two brothers, Dennis Ray Hudgins of Albertville and Michael Anthony Hudgins of Heflin.
Pallbearers will be Anthony Hudgins, Michael Hudgins, Anthony Payne, Tyler Hudgins, Ray Hudgins, Corey Bentley, Blake Jackson, Jimmy Brown, and Marcus Brown.
An Anniston native, Mr. Hudgins was born on December 26, 1964, the son of John Walter and Martha S. Hudgins. He was Baptist by faith. Mr. Hudgins was preceded in death by his parents.