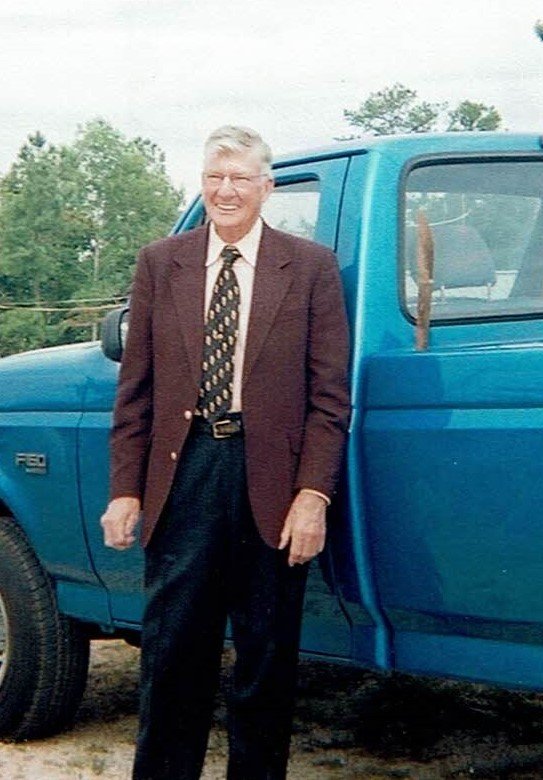 Obituary of Ridley Lee Parmer, Sr.
Funeral services for Ridley Lee Parmer, Sr., age 84, of Woodland, AL, will be held on Tuesday, November 20, 2018, at 2:00 P.M. from Bethel East Baptist Church with Bro. Donald Spradlin and Bro. Keith Runels officiating. Burial will be in the adjoining cemetery with Benefield Funeral Home in charge of arrangements.
The family will receive friends at Benefield Funeral Home from 4:30-8:00 P.M. on Monday, November 19, 2018. Mr. Parmer will lie in state at the church one hour prior to services beginning on Tuesday.
Mr. Parmer passed away on Saturday, November 17, 2018, at his home in Woodland, AL.
He is survived by his son, Ridley Lee "Junior" Parmer, Jr. of Woodland; two granddaughters, Talia Parmer and Tansy Parmer, both of Woodland; one sister, Margaret Traylor (husband, John) of Graham; brothers and sisters-in-law, Mr. and Mrs. Jerry Henderson and Mr. and Mrs. Wilford Henderson; and a host of nieces and nephews.
Pallbearers will be Brian Henderson, Basil Snyder, Johnathan Daniel, Hollis Hall, Terry Wiggins, and Steve Spratlin.
Honorary pallbearers will be Bryson Martin, Brock Martin, and Avery Porter.
A Randolph County native, Mr. Parmer was born on July 14, 1934, the son of Hoyt and Vernice Prescott Parmer. He had been a member at both Bethel East Baptist Church and Prospect Church, in addition to pastoring at Herren's Grove and Prospect for a combined 34 years. He had worked at Douglas and Lomason in Carrollton, GA as a quality control manager. Mr. Parmer was a Mason and was an avid coon hunter his entire life. He enjoyed farming and operating Cutnose Creek Trail rides and Campground. He was preceded in death by his parents; his wife, Betty Jo Henderson Parmer; and three sisters, Sara McManus, Lossette Spratlin, and Linda Brown.
Memorials may be floral or the family requests contributions to Bethel East Baptist Church Cemetery Fund.