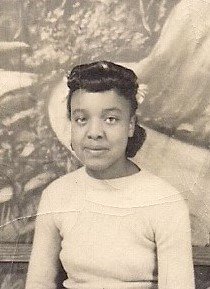 Obituary of Annie Lois Seymour Lee
Funeral services for Annie Lois Seymour Lee, age 90, of Roanoke will be held on Friday, December 28, 2018, at 1:00 PM at Benefield Funeral Chapel. Burial will follow at Canaan Baptist Cemetery.
The family will receive friends at the funeral home from 5:00-8:00 PM on Thursday, December 27, 2018.
Mrs. Lee passed away Sunday, December 23, 2018, at her residence.
Survivors include: two daughters, Donna Lee of Roanoke and Mary Jane Houston (husband, Jimmy) of Wedowee; three sons, Michael Lee (wife, Sharon) of Panama City Beach, FL, Raymond Lee (wife, Patricia) of Roanoke, and James Turner; 12 grandchildren, Michael Lee, Terry Lee, James Lee, Lyshun Lee, Cedric Lee, Danielle Lee, Jequetta Lee, John Tyrone Houston, Anessa Houston, Cindy Houston, April Houston, and Jed Houston; 24 great-grandchildren; one sister, Earlean Hardnett of Atlanta, GA; an aunt, Mildred Stitt; and a host of nieces and nephews.
Pallbearers will be James Lee, Michael Lee, Terry Lee, Cedric McKissic, Darren Atchison, and Ronald Goolsby.
A Randolph County native, Mrs. Lee was born on January 10, 1928, the daughter of Guy and Bertha Jane Hines Seymour. She was a member of Canaan Baptist Church and was a lunchroom worker for the Randolph County School System and also worked for Bobby and E. Z. Benefield. Mrs. Lee was preceded in death by her parents; her husband, James Willis Lee; daughter, Marie Lee; son, Arthur Rae Lee; granddaughter, Shaquana McKissic; grandson, Johnathan White; brothers, James Seymour and Garfield Seymour; and sister, Annerine Seymour.
The family of Annie Lee extends their sincere thanks to Compassus Hospice and especially nurse Keith Nolan.