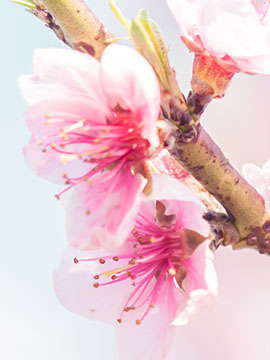 Obituary of Mary Nell Carter Cofield
Funeral service for Mary Nell Carter Cofield, age 94, of Graham will be held on Tuesday, January 8, 2019, at 2:00 PM from Benefield Funeral Chapel with Rev. Brian Moore officiating. Burial will follow at Harmony Congregational Methodist Church Cemetery.
The family will receive friends at the funeral home from 5:00-8:00 PM on Monday, January 7, 2019.
Mrs. Cofield passed away Saturday evening January 5, 2019, at her residence after suffering a stroke.
Mary Nell Carter was born November 29, 1924, the daughter of Grady and Nancy Ella Holmes Carter. Mrs. Cofield was preceded in death by her adoring husband, Dalton G. Cofield after 67 years of marriage; by her parents; sisters, Sara Carter Stewart and Erma Carter Wilson; brothers, Joe Thomas Carter and Earnest Holmes Carter; and grandson, Stacey Alexander Nuckolls. She is survived by one daughter, Nancy (husband, Tommie) Simpson of New Site; one son, Tommy (wife, Rita) Cofield of Graham; six grandchildren, Shandee Cofield Adams (husband, Benny), Tim Cofield (wife, Monica), Christa Simpson, Ashley Simpson (wife, Lenae), Brent Nuckolls (wife, Jennifer), Karen Nuckolls; seven great-grandchildren, and two great-great-grandchildren. Caregivers Lynn Smith, her niece, Imodean Lovvorn, her sister-in-law, Brenda Garnar, Robbie Vaughn, and Pam Kimbrell have aided Mary Nell since her first stroke in 2009.
Pallbearers will be Ashley Simpson, Tim Cofield, Logan Cofield, D.J. Herring, Landon Herring, Benny Adams, Scott Butler, Brent Nuckolls, and Cameron Nuckolls. Honorary pallbearers will be Caden Nuckolls, Natalie Herring, Devin Herring, Kale Cofield, and Danlee Simpson.
Mary Nell Cofield spent her life in Randolph County sharing 67 years as a loving wife and many more as a caring mother and beloved grandmother. As a young girl, she picked cotton. Years later, at the age of 43, she went to work for the Bremen-Bowdon Investment Company where she retired at the age of 77. Her family, friends, and co-workers all knew her as a genuinely kind and loving person who enjoyed life and a good laugh. Perhaps not as many knew how good she could yodel.
Mary Nell was a farmer's wife and embraced all that came with life on the farm. Gathering vegetables from the garden, cooking, canning, and freezing were part of her regular routine, including cleaning house, putting clothes on the line, and rising early and staying up until the work was done. Plenty of people enjoyed her country cooking. She was never too far from a good skillet and could fry up a pan of Irish potatoes in no time. Every meal she made came with a hearty helping of vegetables and cornbread. IT was hard to beat her fried apples pies for dessert. At Halloween, children in the community came in costume from all over not to get candy but her homemade popcorn ball. It gave her joy to make parched peanuts and homemade peanut candy when friends and family visited at night.
Mrs. Cofield was known as a good Christian woman and knew the power of prayer. Until her passing, she was the oldest surviving member of Harmony Congregational Methodist Church. Mary Nell will be remembered as a kind, loving, and generous person and the most virtuous of women.
The family will accept flowers or donations may be made to Harmony Cong. Methodist Church c/o Billy Fred Lipham, 15917 County Rd 82, Newell, AL 36280.