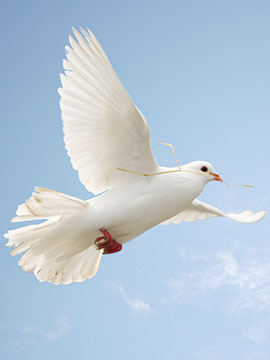 Obituary of John Mote
Funeral services for John Mote, age 85, of Wedowee will be held on Thursday, March 21, 2019, at 2:00 PM at Roanoke First United Methodist Church with Pastor Chris Martin and Rev. David Daniel officiating. Burial will follow at Providence Baptist Cemetery with Military honors and Benefield Funeral Home in charge of arrangements.
The family will receive friends at the funeral home from 5:00-8:00 PM on Wednesday, March 20, 2019. Mr. Mote will lie in state at the church for one hour prior to services beginning on Thursday.
Mr. Mote passed away Friday, March 15, 2019, at Tanner Medical Center in Carrollton, Georgia.
Survivors include his wife, Mary Huddleston Mote of Wedowee; three sons, John Mote, Jr., of Nashville, TN, Charles Mote (wife, Maria) of Roanoke, and James M. Mote of San Antonio, TX; grandsons; one sister, Margaret Herren of Woodland; and one brother, Donald Mote of Riverside, CA.
Pallbearers will be the Randolph County Sheriff's Department. Honorary pallbearers will be the Open Door Sunday School Class.
A Wedowee native, Mr. Mote was born on October 4, 1933, the son of Marion E. and Flora Hendrix Mote. He was a member of the Roanoke First United Methodist Church where he served as an usher and was a retired United States Navy veteran where he served in the Korean and Vietnam conflicts. He received a degree in automotive mechanics from Carroll Technical Institute. After his military retirement, Mr. Mote worked for Douglas & Lomason and the Randolph County Sheriff's Department. He loved spending time with his grandchildren, Alabama football, and traveling. Mr. Mote also loved gardening and was an avid history buff. He was preceded in death by his parents; three sisters, Louise Noles, Genell Collins, and Annette Pitts; and an infant brother.