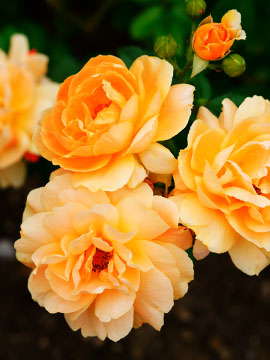 Obituary of Jimmie Johnson Key
Funeral services for Jimmie Johnson Key, age 87, of Wedowee will be held on Tuesday, March 26, 2019, at 2:00 PM CST at Olive Branch Baptist Church in Franklin, Georgia, with Rev. Rodney Roquemore officiating. Burial will follow in the adjoining cemetery with Benefield Funeral Home of Wedowee in charge of arrangements.
The family will receive friends at the church from 11:00 AM -2:00 PM on Tuesday, March 26 before services begin.
Mrs. Key passed away Saturday, March 23, 2019, at West Georgia Hospice in LaGrange, Georgia.
Survivors include: two sons, Eddie Johnson of Wedowee and Frankie Spradlin (wife, Robin) of Washington, GA; four grandchildren, Josh and Tara McCoy, Kevin and Tanya McConnell, Angel and Allen Ray, and Jessica and Timothy Robinson; eight great-grandchildren, Candace and Orlando Cabrera, Chelsie Ray, Katie Ray, Nathan Ray, Lorie Ray, Noah Ray, Aidan Weaver, and Kevin McConnell, Jr.; and one great-great-grandchild, Melanie Cabrera.
Pallbearers will be Orlando Cabrera, Nathan Ray, Allen Ray, George Daniels, Josh Whitsett, and Jimmy Laws.
A Franklin, Georgia native, Mrs. Key was born on August 16, 1931, the daughter of Andrew C. and Kate Barrett Johnson. She was a member of Olive Branch Baptist Church and worked as a seamstress for Bremen-Bowdon Investments. Mrs. Key was preceded in death by her parents; her husband, Lincoln Key; two daughters, and a great-great-grandchild, Alaina Ray.
Memorials may be floral or donations may be made to Olive Branch Baptist Church.