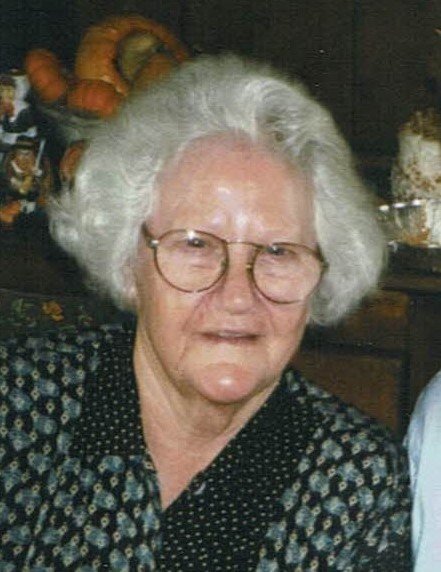 Obituary of Grace Dunn Woodard
Graveside services for Grace Dunn Woodard, age 94, of Wedowee will be held on Monday, July 15, 2019, at 11:00 AM at Anniston Memorial Gardens with Rev. Roger Woodard officiating.
The family will receive friends at the funeral home from 5:00-7:00 PM on Sunday, July 14, 2019.
Mrs. Woodard passed away Thursday, July 11, 2019, at Lineville Health and Rehabilitation Center in Lineville, Alabama.
Survivors include: three sons, Ronald Wesley Woodard of Ann Arbor, MI, Roger Dale Woodard of Wedowee, AL, and Robert Levi Woodard on Wellington, AL; seven grandchildren; 11 great-grandchildren; and two great-great-grandchildren.
Pallbearers will be Mrs. Woodard's grandsons and family.
An Ozark, Alabama native, Mrs. Woodard was born on March 10, 1925, the daughter of Levi and Bessie Padgett Dunn. She was a member of Springfield Baptist Church and was a housewife. Mrs. Woodard was preceded in death by her parents; her husband, Wesley Woodard; and one sister and two brothers.