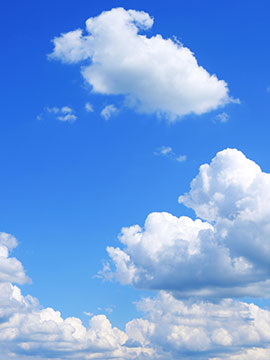 Obituary of Gary W. Hale
Memorial services for Gary W. Hale, age 64, of Wedowee, formerly of Peachtree City, GA, will be held on Wednesday, September 4, 2019, at 12:00 noon at Benefield Funeral Chapel with Rev. Josh Hickman officiating.
The family will receive friends at the funeral home for a visitation from 10:00 AM – 12:00 PM on Wednesday before services begin.
Mr. Hale passed away Tuesday, August 27, 2019, in the Palliative Care Unit at UAB Hospital in Birmingham.
Survivors include his wife, Vickie L. Hale of Wedowee; one daughter, Annie Hale of Washington, D. C.; two sons, Zane and Danielle Hale of Atlanta, GA, and IT3 Samuel Hale, USCG, of Panama City, FL; his mother, Wanda Gibson Hale of Anniston, AL; one sister, Karen Robinson (Rick) of Willard, OH; and one brother, Jeff Hale (Linda) of Ft. Wayne, IN.
Honorary pallbearers will be Jeff Hale, Karen Robinson, Linda Hale, Rick Robinson, Don Rhine, Gordon Bohannon, Barry Smith, Stephanie Kirby, John Shindeldecker, Laura Shindeldecker, Jamie Bosworth, Dot Bosworth, and Bob Stimpson.
Born in Orlando, Florida, on April 17, 1955, Mr. Hale, son of James Ray and Wanda Gibson Hale, grew up in Greenwich, OH. Mr. Hale was a graduate of the University of Cincinnati with a BS degree in Aeronautical Engineering and was a veteran of the United States Air Force where he piloted the KC-135 Stratotanker. After his service, he moved to Peachtree City for 22 years to raise his family. He worked for Delta Air Lines for 30 years. He was the Captain of the Airbus A330, ATL as his final plane. Gary also flew many of Delta Air Line's various Heavy Aircraft, serving in numerous capacities including his roles as a Line-Check Airman, eventually becoming a Lead Line-Check Airman, and a facilitator for the In Command program. Mr. Hale was a member of Wedowee First United Methodist Church, a member of ALPA, and was a volunteer fireman at the Auslin's Chapel Volunteer Fire Department. He was preceded in death by his father and a brother, Darrell Ray Hale.
A second memorial service will be held at Evergreen Church, 400 Windgate Road, Peachtree City, GA 30269, on Saturday, September 7 at 2:00 PM (EST) and a celebration will follow the service.
In lieu of flowers, the family requests donations be made to the Wedowee First United Methodist Church, P.O. Box 151, Wedowee, AL 36278, or the American Cancer Society, PO Box 22478
Oklahoma City, OK 73123.