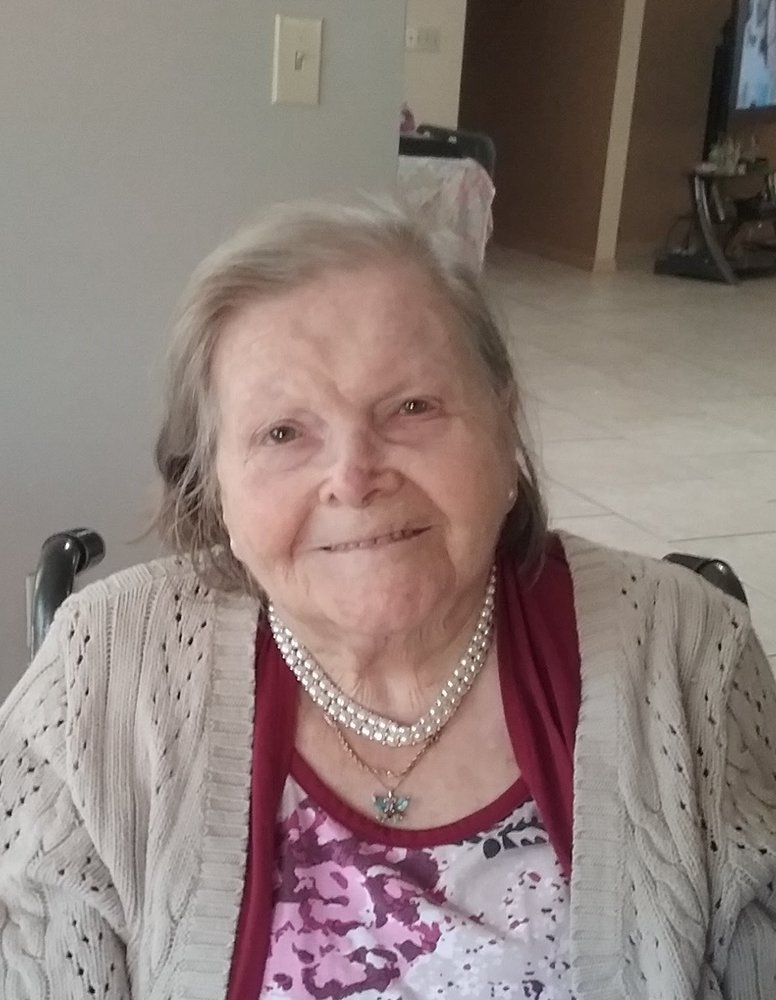 Obituary of Myrtle N Cummings
Funeral services for Myrtle N. Cummings, age 84, of Archer, FL, formerly of Randolph County will be held on Saturday, November 9, 2019, at 1:00 PM at Smyrna Baptist Church with Rev. Kevin Acre and Rev. Chris Bain officiating. Burial will follow in the adjoining cemetery with Benefield Funeral Home of Wedowee in charge of arrangements.
The family will receive friends at the funeral home from 4:00-8:00 PM on Friday, November 8, 2019. Mrs. Cummings will lie in state at the church for one hour prior to services beginning on Saturday.
Mrs. Cummings passed away Tuesday, November 5, 2019, at her residence in Archer, Florida.
Survivors include: four daughters, Kathrene Harmon of Archer, FL, Dora Bolt of Talladega, AL, Linda smith of Woodland, and Francis Turner of Newell; two sons, Randy Cummings of Millerville, AL, and Ben Cummings of Newell; 16 grandchildren; 40 great-grandchildren; 6 great-great-grandchildren; two sisters, Alice Robinson of Tyus, GA, and Florine Walls of Heflin; and one brother, Bill Nolen of Wedowee.
Pallbearers will be Michael Whitley, Lavelle Bolt, Brad Smith, Jason Smith, Benjamin Cummings, and Chris Jackson.
A Heflin native, Mrs. Cummings was born on August 5, 1935, the daughter of Walter J. and Verdie Flora Yarbrough Nolen. She was a member of Smyrna Baptist Church and was a homemaker. Mrs. Cummings was preceded in death by her parents; her husband, Arthur Cummings; and a daughter, Roxie Owen.