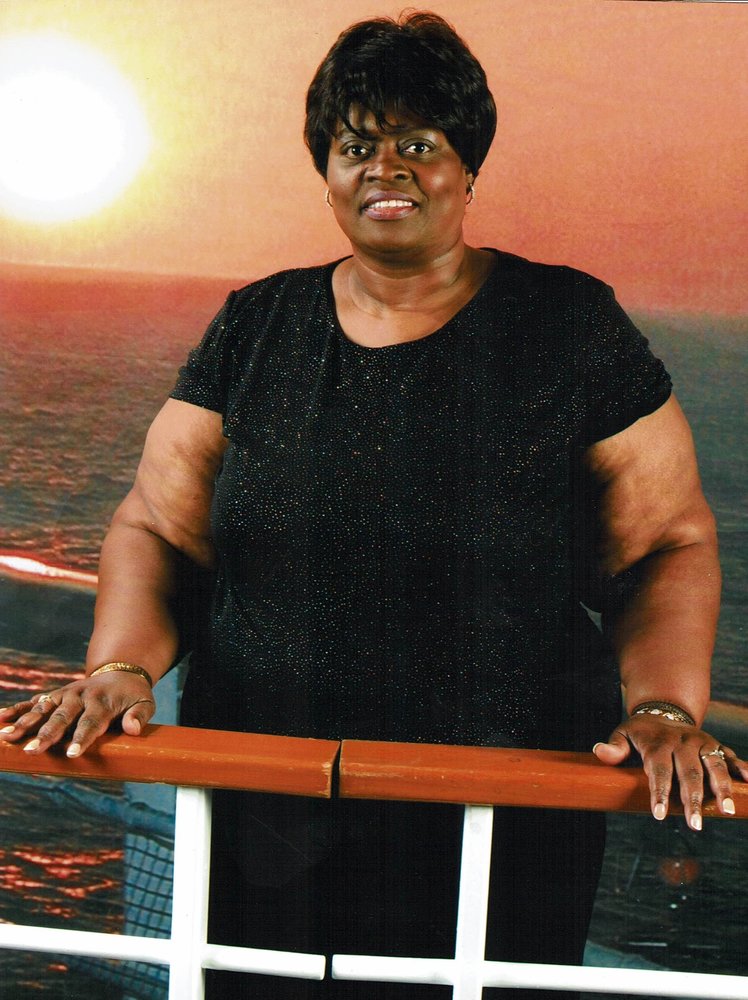 Obituary of Hazel Marie Kimble
Funeral services for Hazel Marie Kimble, age 66, of Wedowee will be held on Tuesday, December 17, 2019, at 1:00 PM at Benefield Funeral Chapel with Rev. Timothy Hughley, Rev. Calvin Trammell, and Elder Thomas Knight officiating.
The family will receive friends at the funeral home from 5:00-8:00 PM on Monday, December 16, 2019.
Mrs. Kimble passed away Monday, December 9, 2019, at Grandview Medical Center in Birmingham, Alabama.
Survivors include her husband, James R. Kimble, Jr. of Wedowee; one daughter, Brandi Kimble of Wedowee; two sons, Timothy Kimble of Wedowee and O'Brian Kimble of Roanoke; her mother, Patty McClendon Johnson; three grandchildren, Jasmine Finley Kimble, Nicholas Kimble, and Dominic Kimble; three sisters, Rosa Bonner of Carrollton, GA, Roberta Watkins and Teresa Allen, both of Newnan, GA; and three brothers, Jimmy L. Allen of Newnan, GA, Randy Allen of LaGrange, GA, and Frankie Johnson of Buffalo, NY.
Pallbearers will be family and friends.
A Roanoke native, Mrs. Kimble was born on September 3, 1953, the daughter of Grady and Patty McClendon Johnson. She was a member of Friendship Baptist Church and worked as a CNA for Traylor's Nursing Center. Mrs. Kimble was preceded in death by her father; one son, James Kimble, III; and one brother, Charlie Herbert Allen.