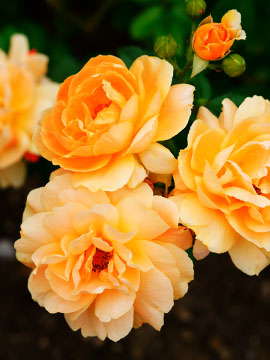 Obituary of Doris Edmondson
Funeral services for Doris Edmondson, age 82, of Woodland will be held on Wednesday, July 8, 2020, at 2:00 PM at Benefield Funeral Chapel with burial to follow at Liberty East Baptist Cemetery.
The family will receive friends at the funeral home from 5:00-8:00 PM on Tuesday, July 7, 2020.
Mrs. Edmondson passed away Saturday, July 4, 2020, at her residence.
Survivors include: one daughter, Deborah Armistead (Steve) of Georgia; one son, Barry Edmondson of Woodland; four grandchildren; four great-grandchildren; one sister, Betty Butler (Edward) of Florida; and two brothers, Joe Gibbs and Kenneth Gibbs (Opal), both of Woodland.
Pallbearers will be Steve Armistead, Steve West, David Gray, Gregg Gibbs, Monty Means, and Zack Wheeler.
A Ranburne native, Mrs. Edmondson was born on January 3, 1938, the daughter of Claude E. and Annie Lura Lee Gibbs. She was a member of Liberty East Baptist Church and worked as a secretary for Southwire. Mrs. Edmondson was preceded in death by her parents; her husband, Billy Vernon Edmondson; and one brother, Claude Jo Gibbs.