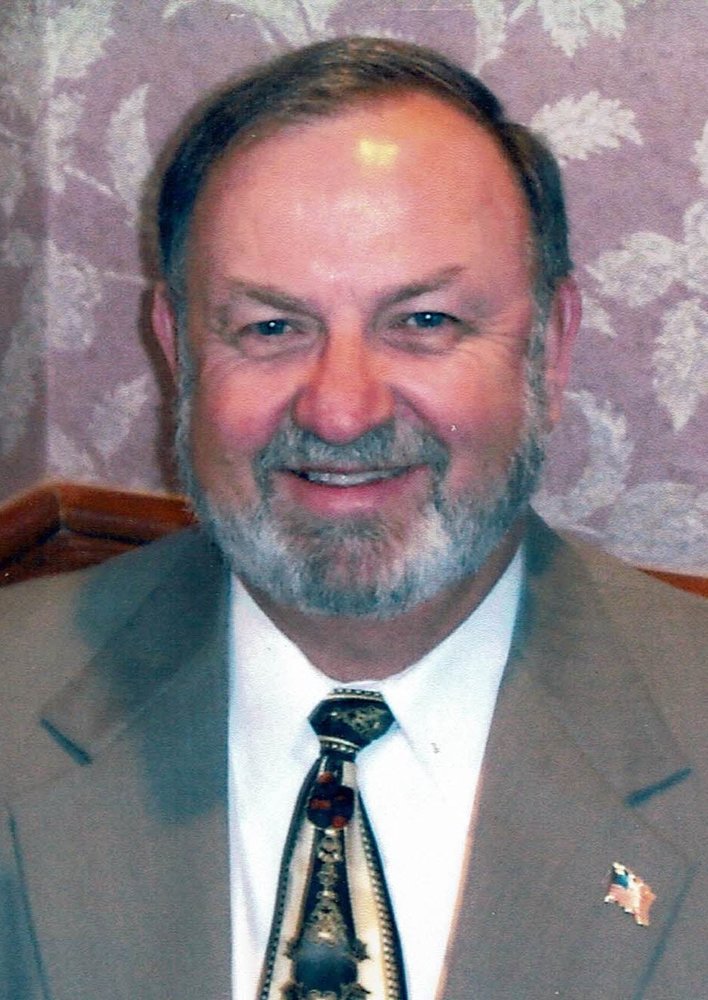 Obituary of Johnny Futral
Funeral services for Johnny Horace Futral, age 78, of the Napoleon community will be held on Tuesday, August 18, 2020, at 11:00 AM at Benefield Funeral Chapel with Bro. Wendell Ford and Bro. Chance Meinzer officiating.
The family will receive friends at the funeral home from 5:00-8:00 PM on Monday, August 17, 2020.
Mr. Futral passed away Saturday, August 15, 2020, at 0736 East Alabama Medical Center in Opelika, Alabama.
Survivors include his wife of 56 years, Anne Harris Futral of Woodland; a daughter, Rebecca (Randy) Burroughs of Opelika, AL; two sons, Johnny Bran (Karla) Futral of Woodland and Thomas Howard Futral of Lake Tahoe, California; seven grandchildren, Kameryn Walbert, Johnny Kaleb Futral, Andrew Burroughs, Christian Burroughs, Sabrina Futral, Ara Kay Burroughs, Kelsey Futral; and three great-grandchildren, Beau Burroughs, Charlie Walbert, and Brodie Walbert.
Honorary pallbearers will be members of Sawyer Lodge #93, Scottish Rite of Florida, and Shriners of Florida, John Wellborn, Johnny Kaleb Futral, Andrew Burroughs, Christian Burroughs, and Jake Walbert.
A Pensacola native, Mr. Futral was born on May 2, 1942, the son of Johnie Daniel "J. D." and Ann M. Elliott Futral. He was a member of Noonday Christian Church and had worked as a Territory Manager for Wellborn Cabinets. Mr. Futral belonged to Sawyer Masonic Lodge #93 where he was a 32nd Degree Mason and Shriner. Mr. Futral was preceded in death by his parents and one brother, Daniel Wesley Futral.
In lieu of flowers, the family requests that donations be made to Noonday Christian Church Building Fund, mail to 151 County Rd 485, Woodland, AL 36280.