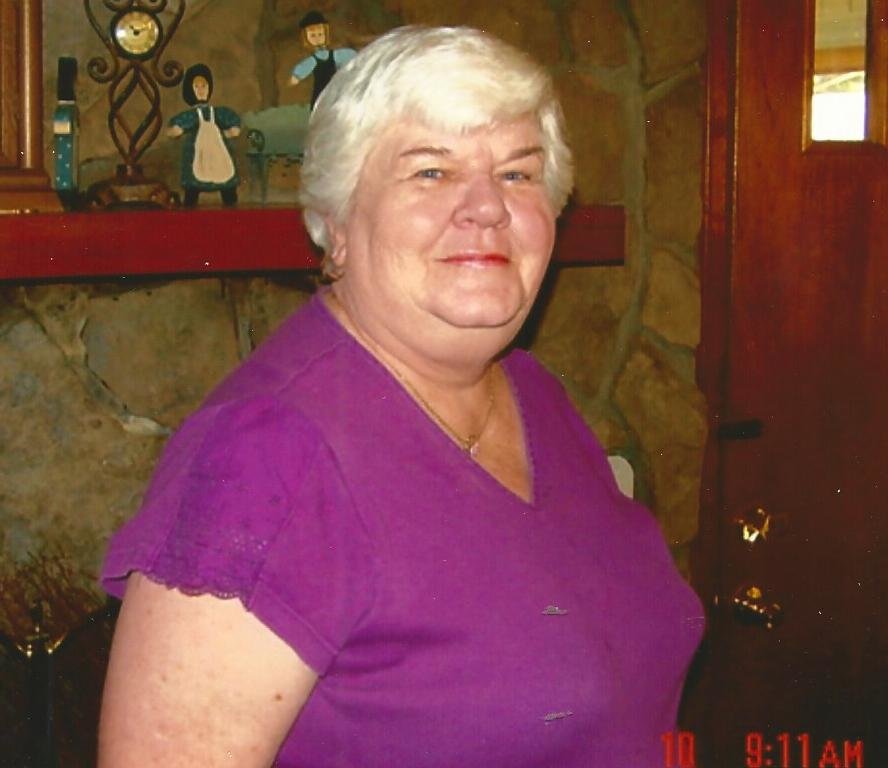 Obituary of Martha Edgar
Martha Eliott "Ellie" Edgar, age 82 of Wedowee received her angel wings on July 28, 2017 with loved ones at her side.
Funeral services for Ellie will be held on Tuesday, August 1, 2017, at 11:00 AM at the First Baptist Church of Wedowee with Rev. Bobby Malone and Paul Hall officiating. Burial will follow at Pray's Mill Baptist Church Cemetery in Douglasville with Benefield Funeral Home of Wedowee in charge of arrangements.
Visitation will take place at Benefefield Funeral Home Sunday, July 30, 2017 5:00pm- 8:00pm, and Monday, July 31, 2017 5:00pm-8:00pm. Per Ellie's wishes, there will be no public viewing.
Survivors include: three grandchildren, Jennifer Michelle Bates (Craig), Matthew Lee Butler (Tammy), and Jessie Kurt Jefferies (Jenn); daughter-in-law, Karin Butler; nine greatgrandchildren, Lane, Anastasia, Logan, Ian, Noah, Landon, Reagan, Phillip Lee and Landry Eliott; nephew, Jeffery Lee Lovins (Karen); niece, Crystal Dawn Cole (Ray); six great-nieces, Kayla Potter (Quincy), Tiffany Nunn (Mac), Chasity Lovins, Kaitlyn Townsend (Michael), Jessica Lovins, Karlee Overmeyer (Jonathan); great-nephew, John Cole; and two great-greatnieces, Braeleigh and Mackenzi Nunn. She was preceded in death by her parents, her husband Freddy Lee Butler, husband Frank Edgar, sons Phillip Lee Butler, Freddy Michael Butler, and her sister; Glenda Chisolm.
Pallbearers will be Mac Nunn, Quincy Potter, Ray Cole, John Cole, Lane Hogg, and Logan Hogg.
A Carroll County, Georgia native, Ellie was born at home on March 23, 1935, the daughter of Oscar J. and Edna Mae Henry Strickland. She was the older sister of Glynda K. Srickland whom she loved and adored. She met and later married Freddy Lee Butler on August 30, 1952, and they had two children, Freddy Michael and Phillip Lee. They lived happily and were madly in love until his death in 1988. Ellie was blessed with finding love again when she met John Franklin Edgar they were united in marriage on May 6, 1989, and were happily married until his death in 2009. She was a beloved mother, sister, grandmother, auntie, great-grandmother, greataunt, and friend and was full of love and life. She was an active member of the First Baptist Church of Wedowee and worked as an accountant for Associated Engines. She was a devout Christian and loved the Lord, eager to spread the gospel with everyone she met. She enjoyed shopping, her flowers, and she enjoyed singing, especially gospel music. Ellie loved to travel and took many vacations with her husband and grandchildren. Her greatest joy was her family and spoiling them. She was happiest when surrounded by family and could always be found cradling a baby in her loving arms. Unfortunately she experienced many losses, but her faith never wavered. Her faith in the Lord grew stronger with the knowledge that someday she would be reunited with those loved ones that she missed so much.