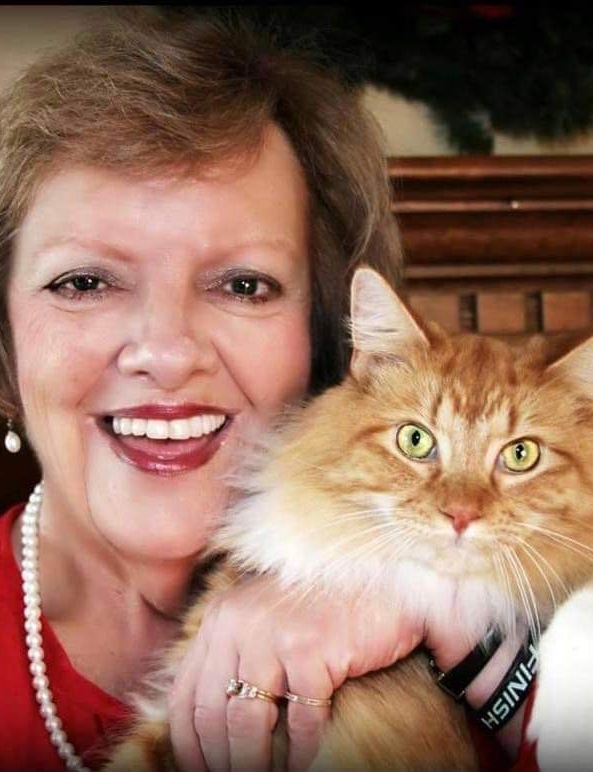 Obituary of Brenda Messer Beasley
Funeral services for Brenda Messer Beasley, 75, of Wedowee will be held on Wednesday, May 25, 2022, at 2:00 PM at Wedowee First United Methodist Church with Pastor Paul Messer and Pastor Todd Noren-Hentz officiating. Private burial will follow at Hanover Cemetery, Andrews Chapel Methodist Church where she will be laid to rest beside her beloved husband Paul Beasley.
The family will receive friends at the church on Wednesday before services begin from 1:00-2:00 PM.
Mrs. Beasley passed away Friday, May 20, 2022, in Daphne, Alabama.
Survivors include: sister, Rhonda Messer Rogers (Dean); Rhonda's children, Landon (Jenna), Logan (Shelby), Ashton Rogers Walker (Clay), and grandchildren, Pierce, Sutton, Woods, Gabriel, John Thomas, and Knox; brother-in-law, Benny Camp; Benny's children, Ben Camp (Sandra) and Stephanie Camp Morrison (Bill) and grandchildren, Trey and Anna Caitlyn and William, Harper, and Mary Patton; Brother-in-law, Gregg Cottle; Mr. Cottle's children, Cody, Corey, Calon, and Brian; Step-daughter, Melanie Beasley-Skvarek (Paul); Melanie's children, Mariah and Emilio; and Step-son, David Beasley (Kathy); David's children, Lauren, Jonathan, Jessica, and Casey.
Pallbearers will be Ricky Farr of Clay County Rescue Squad, Shane Hyde of Southern Ambulance Transport, Matthew Knight of Emergency Medical Transport, Tony Norton of East Alabama Emergency Transport Services, Tim Hughes of Valley EMS, Johnny Allen of Lanett Fire, John Blue of EAEMS, Gene Manning of Southern Union, Mike West of Calhoun Community College, Douglas Kirk of Randolph County Rescue Squad, Doug Matthews of Lafayette Fire, and Andy Gray of Hughley Fire Department. Other EMS representatives and providers present will serve as honorary pallbearers.
A Randolph County native, Mrs. Beasley was born on February 16, 1947, the daughter of Willie Jack and Arzelia Brown Messer. She was a member of Wedowee First United Methodist Church and was an incredible nurse, EMS educator, author, daughter, sister, aunt, and friend. Mrs. Beasley was well-loved by her students who were like her children and fiercely loved by her. She was fully devoted to her family and dearly loved as a daughter, sister and "Aunt Brempa" to her nieces and nephews.
Mrs. Beasley was instrumental in developing and launching emergency medical services in Randolph County and surrounding counties. She served on the Wedowee Hospital Board for many years. Mrs. Beasley served as an EMS instructor at Southern Union Community College and Calhoun Community College where she poured her passion for EMS into the lives of her students. She will be missed here on earth by so many and will be celebrated in Heaven. Her touch on our lives will forever live on.
Flowers will be welcomed or donations may be made to the Wedowee First United Methodist Church in her memory at P.O. Box 151, Wedowee, AL 36278.
Visitation
1:00 pm - 2:00 pm
Wednesday, May 25, 2022
First United Methodist Church of Wedowee
116 West Broad Street
Wedowee, Alabama, United States
Funeral Services
2:00 pm
Wednesday, May 25, 2022
First United Methodist Church of Wedowee
116 West Broad Street
Wedowee, Alabama, United States
Interment
Hanover Cemetery
County Rd 75
Rockford, Alabama, United States